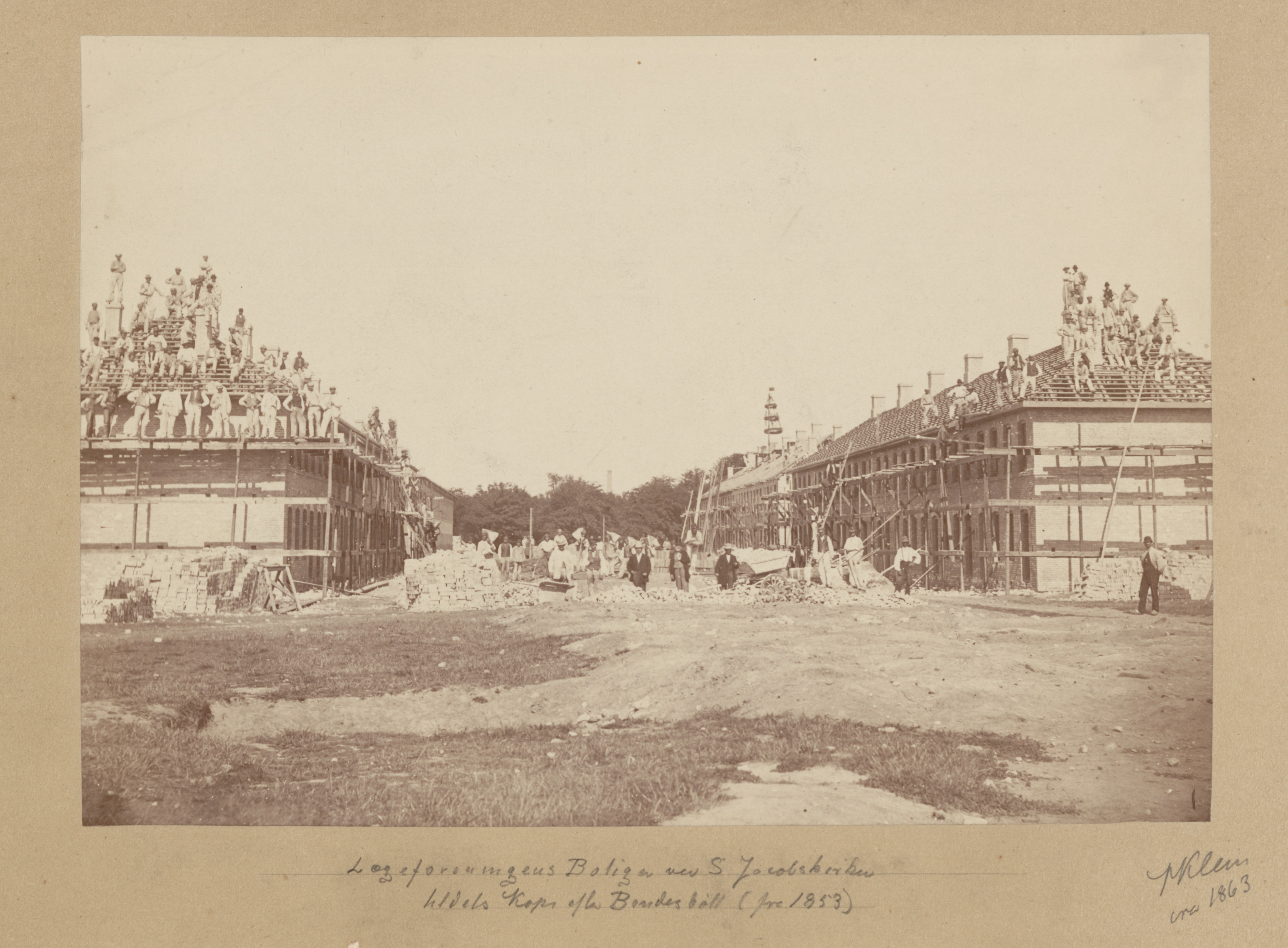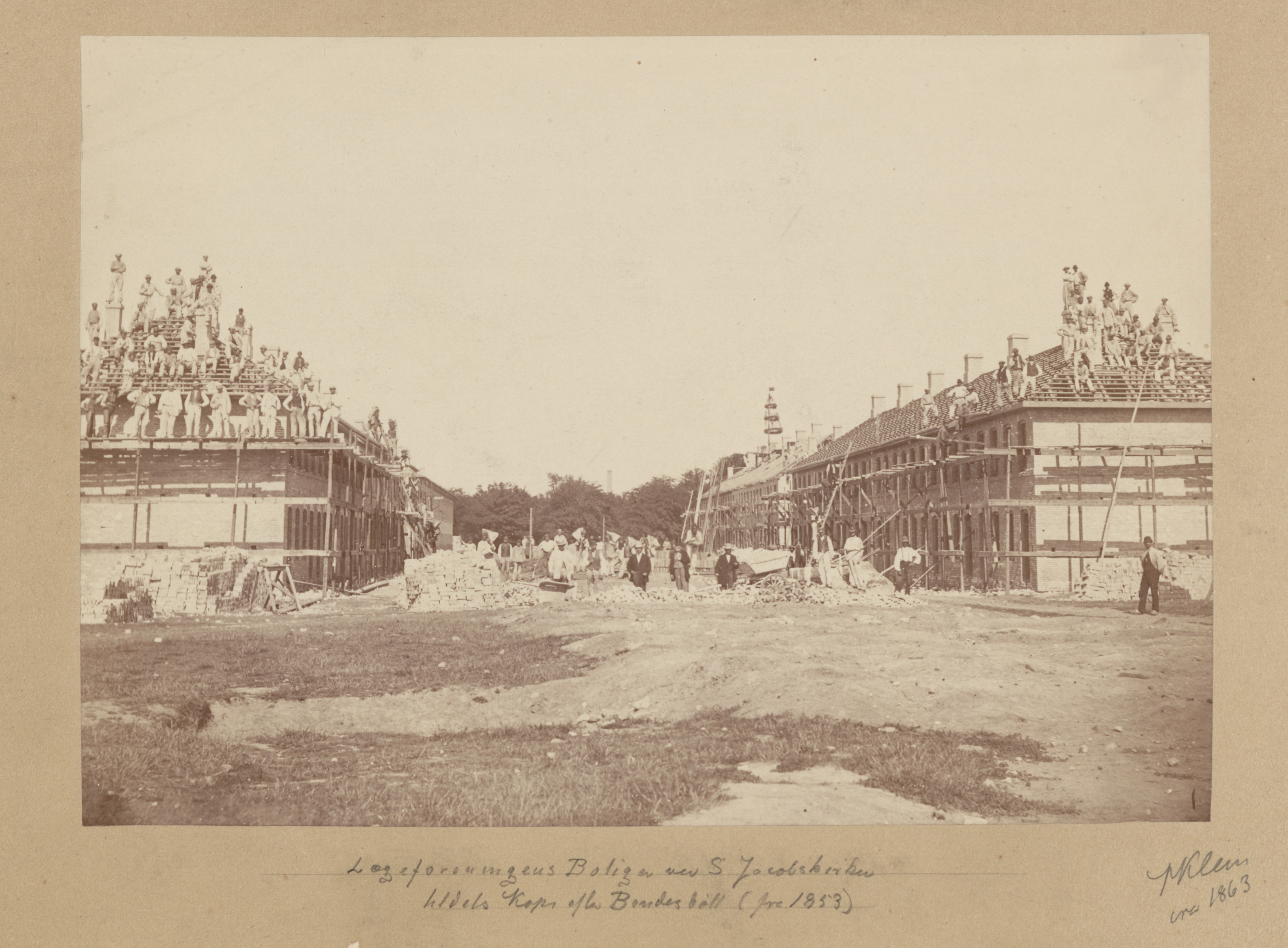 Building the second phase of the model lodgings by architect Vilhelm Klein 1866-1872
Photo: Danish National Art Library
After the cholera epidemic in Copenhagen had claimed 4,743 lives, a circle of philanthropic physicians initiated a housing project of healthy and low-priced homes for the poor classes outside the ramparts of Copenhagen.
In 1855, the tenants included 53 artisans, 28 labourers, 18 widows and 21 others, such as sailors. Later, in 1875, there were 204 artisans, 202 labourers, 138 widows and unmarried women (seamstresses, factory workers, washerwomen, and foster mothers), and 56 others. During its heyday, the community accommodated approximately 2,000 people, including 800 children.
Limited to a small area, the homogenous population proved to be a perfect project for the philanthropic physicians to test initiatives. A supervisor and several caretakers observed the residents' daily activities. Failure to pay rent on time and cases of disorder resulted in eviction. The physicians observed the health conditions closely, every year reporting to The Ministry of Interior about the development of epidemics and infant mortality.
The community served the purpose of improving the health conditions and moral standards of the poor as well as preventing the inherent fear of an unruly proletariat.