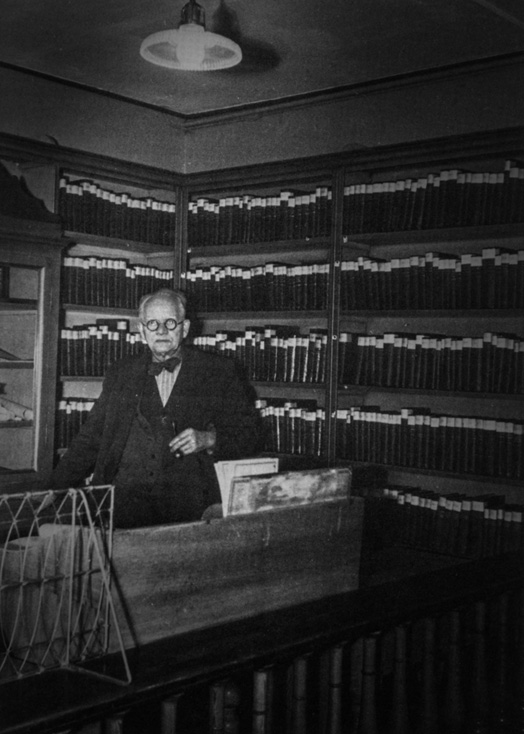 Librarian and blacksmith Jacob Valdemar Ryberg, c. 1953
Photo: Unknown
Enlightenment and Instruction
Østerbros Husholdningsforening's library was founded in the same year as the opening of the store in 1868. As an important aspect of the co-operative idea, the co-operatives would provide inexpensive foodstuffs along with spiritual nourishment for its members. The library formed a natural completement to the store and extended the notion of enlightenment and the idea of giving aid to helping oneself, the very issues behind the co-operative, which also arranged talks and other edifying presentations.
General Education and Entertainment
Comprising both fiction and non-fiction, the book collection covered, among other subjects, historical works, travel descriptions, and colourful novels. Together with his co-founders, the physician F.F. Ulrik was one of the chief donators of books for the library, but the collection was also expanded through donations from the borrowers, including Ane Julie Schmidt who lived in F18. The library was an enormous success, resulting in lending limitations on particularly popular books and journals. Old lending records reveal how women especially were eager borrowers.
The inscription on the iron girder marks two important dates in the history of the library: The foundation on February 8th 1868, and the expansion on November 16th 1886. The library, however, did not move into this building until 1871. The oak bookcases are the original ones from 1886. All the old bound books are part of the original collection.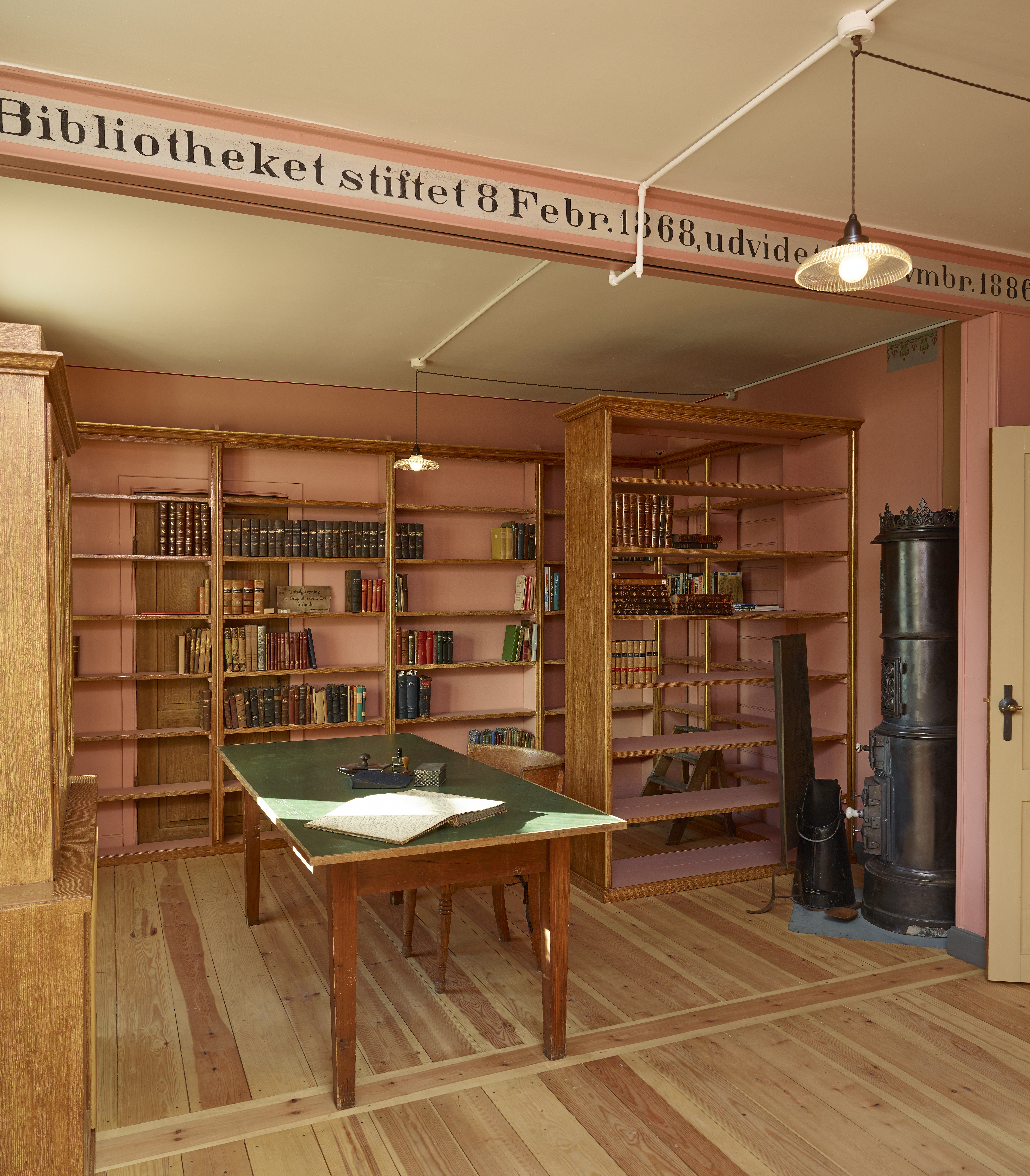 The renovated library, December 2016
Photo: Roberto Fortuna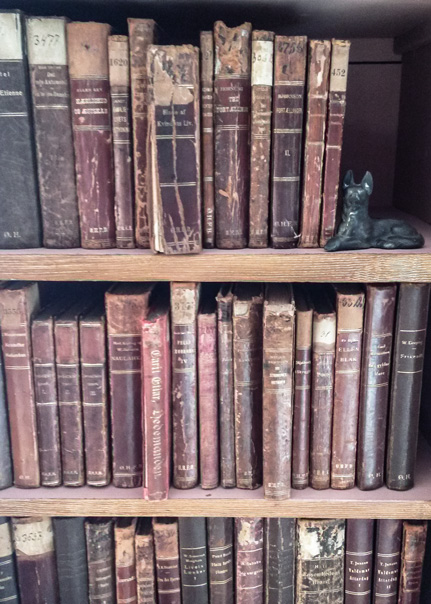 Original spines
Photo: Signe Strecker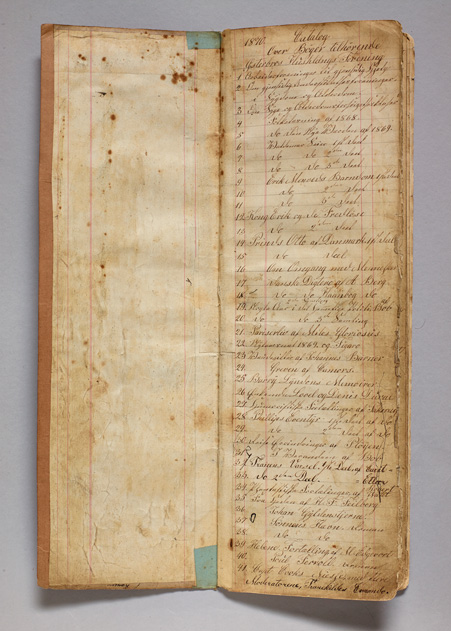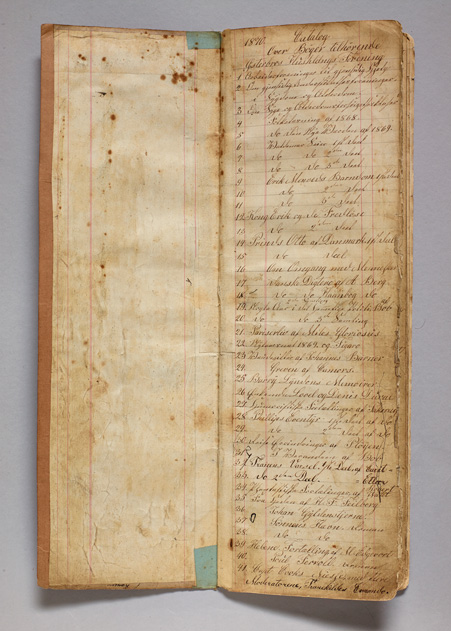 List of ØHF's book collection 1870
Photo: Roberto Fortuna.