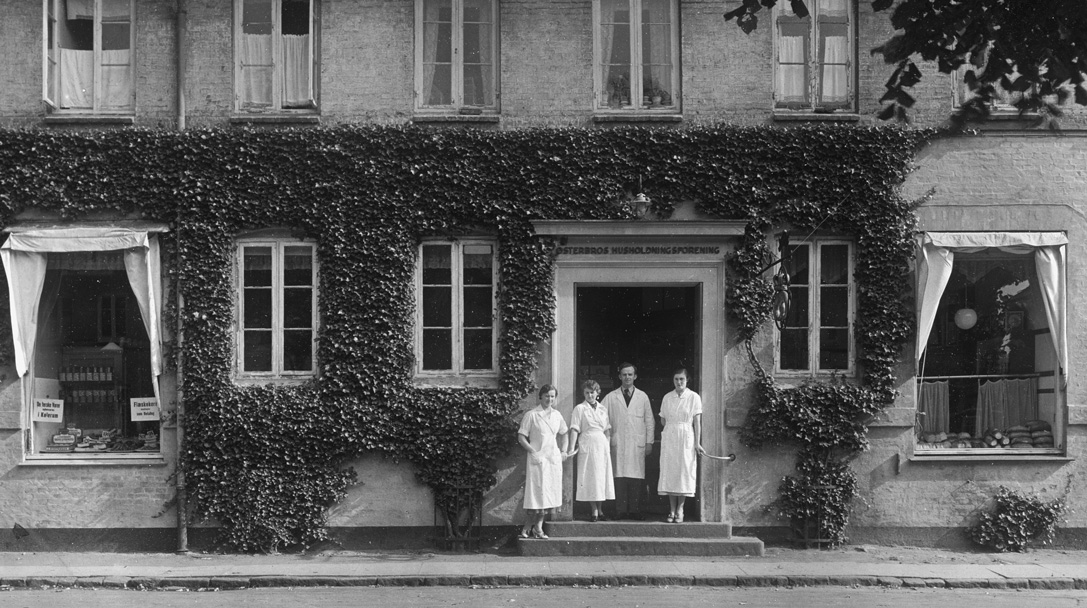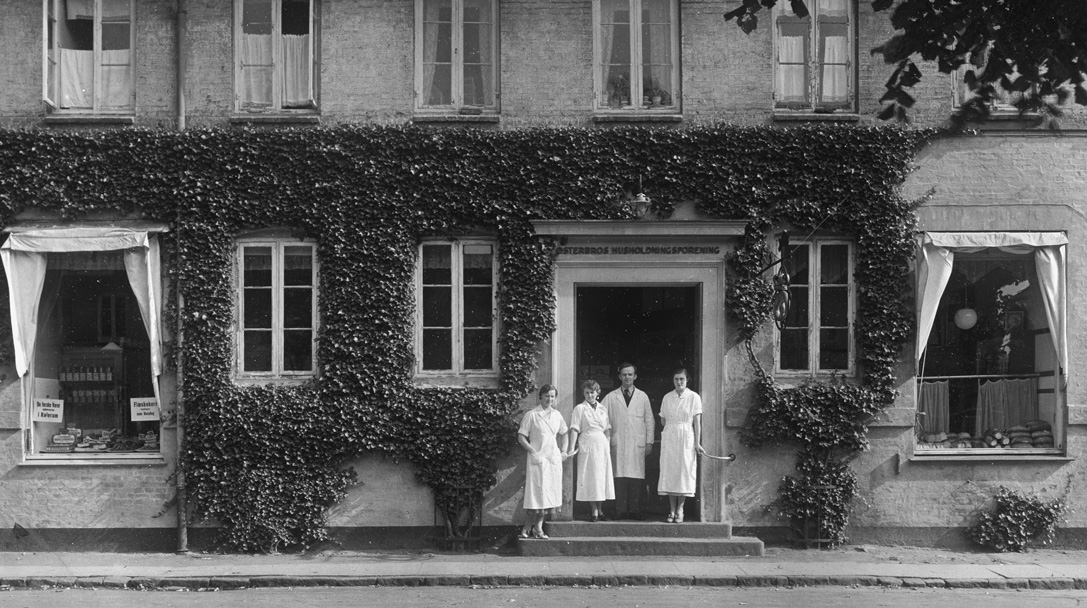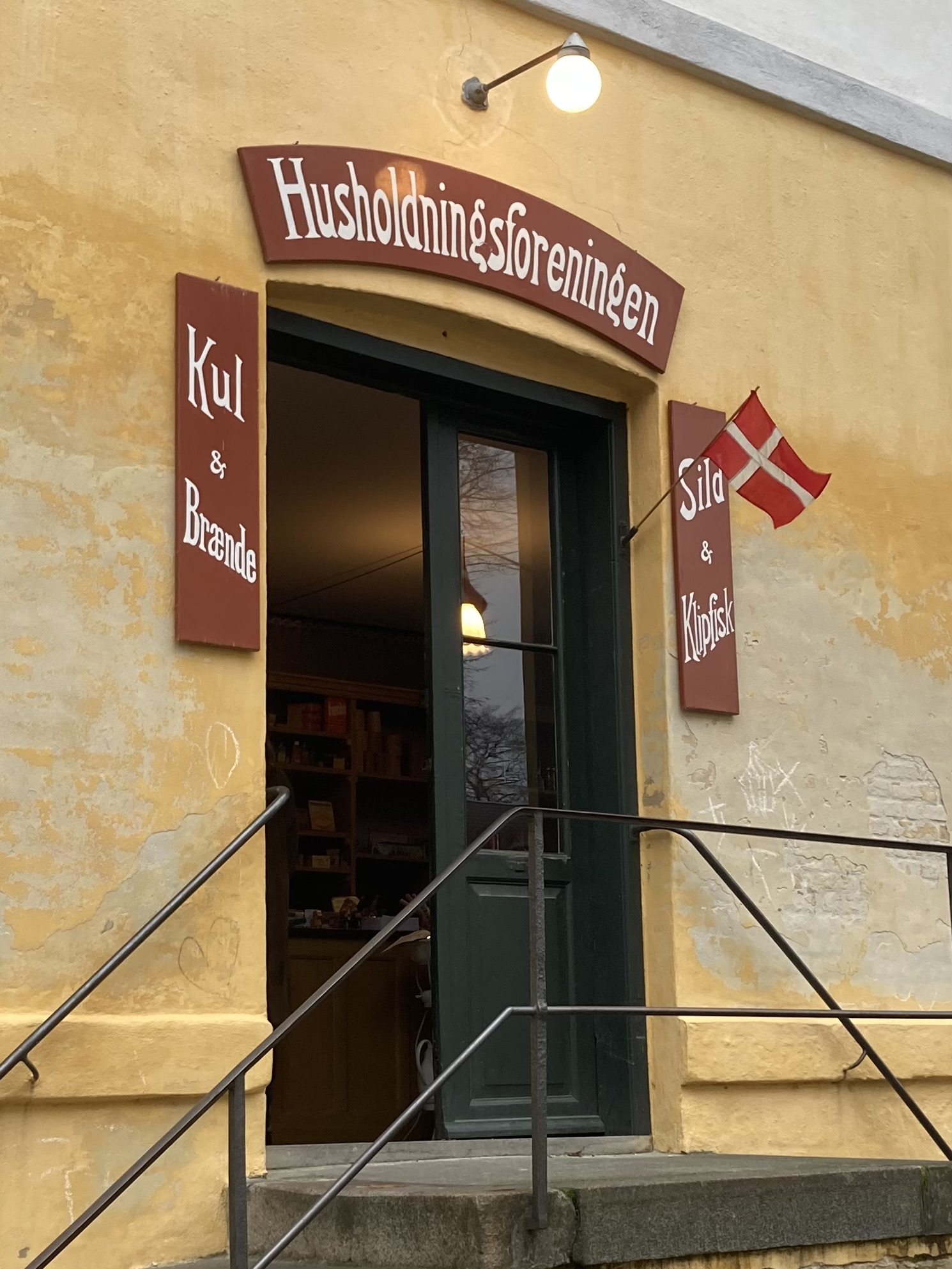 Photo: Maria Kudsk, Brumleby, November 2021
Østerbros Husholdningsforening was founded on 8th February, 1868 as one of the first Danish co-operatives. One of its intended purposes was to provide inexpensive as well as better goods for low-income workers in Brumleby to be sold in their own store.
In order to join, a member was expected to buy a share. The co-operative would buy wholesale goods and sell the products at retail prices. Part of the profit was distributed among the members as dividend. Another part financed enlightenment and non-profit activities. Shareholders would receive their share of the profit by way of a bonus based on the member's purchases. Board member W.S.W. Faber expressed how shareholders were in a sense forced to save up: 'The more he buys, the more he spends, the richer he becomes'.
 The store has been furnished with original shop fittings, and wall colours from 1871-73. The first shop sold butter, bread, cheese, lard, groats, flour, beer, milk, cream, mustard, and matches. Later, the selection was expanded to include coffee and groceries such as sugar and spices.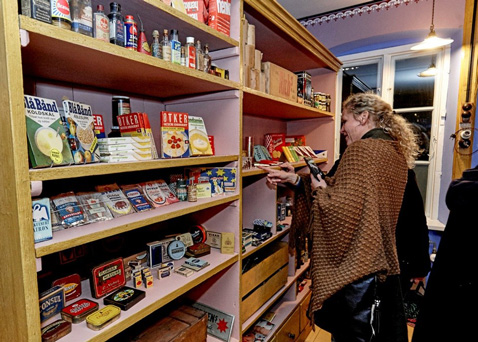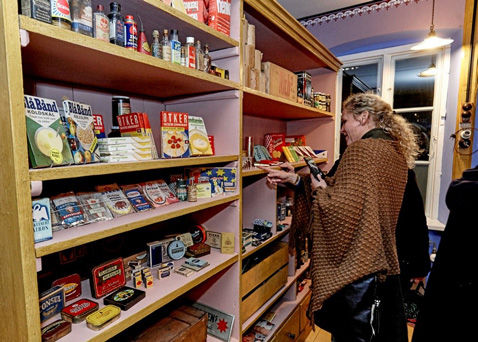 The opening of Brumleby Museum on 16th November, 2016
Photo: Michael Paldan, Østerbro Avis